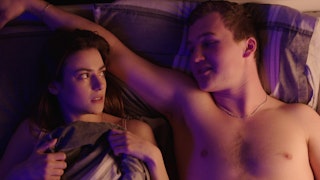 Clamped
Clamped

After a sex- positive student encounters an awkward one-night stand, she must regain control in order to climax again.
Currently in its festival run.
Director - Amy Barnes
Producer - Liam Pym
Cinematographer - Sam Fabian Miller
Editor - Hannah Huggins
Production Design - Lottie Brocklesby
Sound Design - James Horsley
Costume and Make-up - Macie Dell
Shot on Sony FS7.