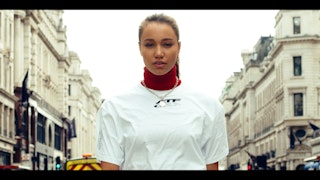 DIGITALLY DRESSED


A documentary exploring digital fashion, and what that means for the future of fashion. We explore this with the people at the forefront of the concept, Kerry Murphy from The Fabricant and Ronny Mikalsen from Carlings. ​
This is followed by views from sustainable fashion designer Patrick McDowell and influencers Georgia Kiah and Amara Hamilton on how digital fashion might be something that becomes a daily feature in their lives.
Directed by Rafaella Nicole

Shot on BlackMagic Pocket Cinema Camera 6K and 4K.